What is Helix Jump 2?
description
Play Helix Jump 2. Help the falling ball to reach the bottom of a helix maze. Use your left mouse to control the rotation of the helix maze. Find gaps for the ball to fall through. Avoid red tiles. If the ball hits that tile, the game is over. The helix maze will become harder as you progress.
related tags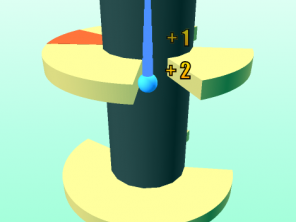 how to play
Drag your left mouse button to rotate.