What is Play Stair Race 3D Game?
description
Each person has a color, you have to run fast to collect enough stairs to cross the bridge. Just 1 second slower and you also lose. You can bump your opponent to fall, then it will take a few seconds for the opponent to get up. Take advantage of every second to win this game!
It's very simple but full of fun
related tags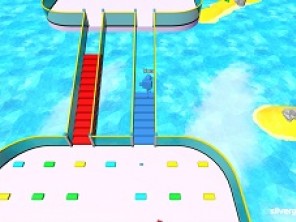 how to play
Drag the left mouse button or press the arrow keys to move the character.