What is Run Hamster?
description
Run Hamster is a fun adventure entertainment game that is loved by many people.
Your task in this game is to run along the city roads. Change lanes, jump, and slide to avoid obstacles like roadblocks and police cars. Collect coins along the way to upgrade your character.
Let's play a game.
related tags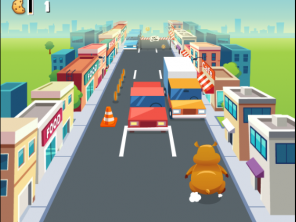 how to play