What is Run Race 3D 2?
description
Run Race 3D 2 is the sequel to the cool racing game Run Race 3D. Race with other players, jump from wall to wall, slide, and be the first one to reach the finish line. Each race has 3 laps that you need to finish. Have fun and get the real parkour experience!
related tags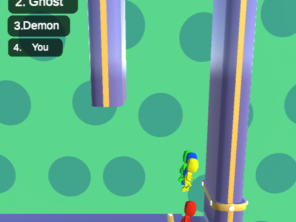 how to play
Left-click or press space to jump.