What is Stick Running?
description
Stick Running is a running platform game in which you control a heroic stickman and navigate through an endless maze. Slide, jump, or double jump to avoid different obstacles. You need to pass through crates, missiles, rotating saw blades, and many more. Try to reach as far as you can. Let's play it online free!
related tags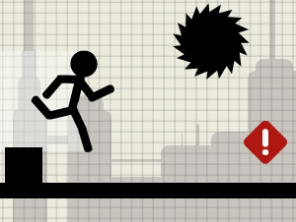 how to play
Press Down arrow to roll.
Press Up arrow to jump.
Press Up arrow twice for double jump.