What is Flip Bottle?
description
Flip Bottle is a fun entertainment game that is loved by many people.
Your task in this game is to flip the bottle through the levels to make it land on different objects and reach the finish line without dropping it on the floor. To flip the bottle, you just need to click on the screen. A second click, while your bottle is in the air, will cause the bottle to flip twice to reach higher objects. Completing the levels will reward you with coins that you are able to unlock different bottles.
Let's play a game.
related tags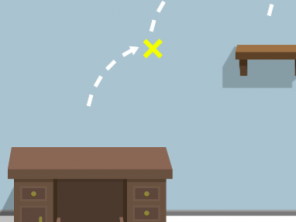 how to play