What is Traffic Run?
description
Traffic Run is a 3D road crossing game. In this game, you need to drive a car and cross the streets to reach the finish line without hitting any car. The game controls are simple. You just need to click and hold your left mouse button to move and release to stop. Remember to collect coins on the way and use these coins to unlock different vehicles in the shop. The game ends if you crash into any car. So pay attention to other vehicles. Are you ready to drive your car in the rush hour?
Game Features:
Colorful 3D graphics.
Various levels.
Entertaining gameplay.
Different vehicles to unlock.
related tags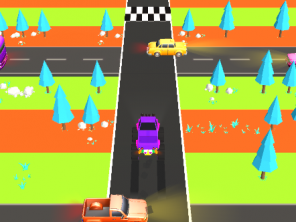 how to play
Press and hold your left mouse button to drive.
Release to stop.