What is Bouncing Balls?
description
Bouncing Balls is a free bubble shooting game. Destroy all balls by shooting them into groups of at least 3. Match balls of the same color. Make sure you clear all balls before a ball hits the line at the bottom. Aim and shoot quickly. Use walls to bounce shots. The game has numerous levels to challenge your skills.
related tags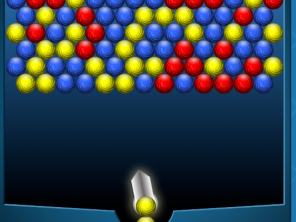 how to play
Use your mouse to aim.
Left-click to shoot.